A US mother has allegedly crashed her car through an airport fence and driven onto a runway with her two-month-old son in the backseat.
Koko Nicole Anderson, 21, is suspected to have taken drugs and was "out of her senses" when she smashed through the gates at Phoenix-Sky Harbor International Airport in Arizona yesterday, police said.
She has been charged with aggravated DUI and criminal damage after causing an estimated $20,000 worth of damage.
Sergeant Trent Crump said Anderson drove her car into the gates more than once to break through while they were slightly ajar during a routine test by airport security.
Police allegedly caught her as she was driving on the runway by causing her to crash into a fence.
Neither she nor her infant son were injured.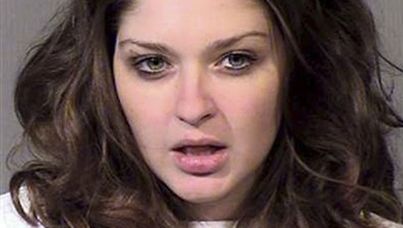 Sergeant Crump said Anderson did not know where she was and probably did not know her son was in the car.
He said her level of impairment was likely caused by drugs and there was no sign she had been drinking alcohol.
Anderson was also allegedly seen on CCTV driving into a car park through an exit lane and leaving by ramming though a hydrolic arm at a pay gate.
Anderson's son was secured in a child seat throughout the ordeal and was given to family members to be cared for.
Author: Alys Francis. Approving editor: Nick Pearson.
Sources: CBS 5 Arizona, The Arizona Republic.
© ninemsn 2013
Do you have any story leads, photos or videos?